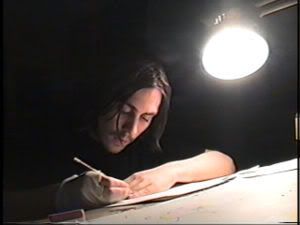 Don's latest work,
Everything Will Be Ok
won Jury Prize for U.S. Short Film at the Sundance Festival.
An animated short winning top honors at Sundance is a rare and noteworthy event because at the festival, animated films compete alongside dramatic live-action shorts and documentary short subjects. It's refreshing to see Sundance recognize a piece of animation with a strong point of view, intelligent storytelling and legitimate artistic merit... Amid Amidi, Cartoon Brew

Apparently, this film also came close (made it to the final round) to a second Academy Award nomination for Hertzfeldt according to the animation industry website Cartoon Brew. I haven't seen
Everything Will Be Ok
yet but am definitely looking forward to the Animation Show's stop in
Sacramento
in February.